The Logo Contest was held in schools. Schools chose one or two photos to represent them. These logos were uploaded to TwinSpace. We created a Google Form to conduct a voting among coordinators. Each coordinator voted for 3 logos, out of 7, except for their own logo(s).
The results were as followed: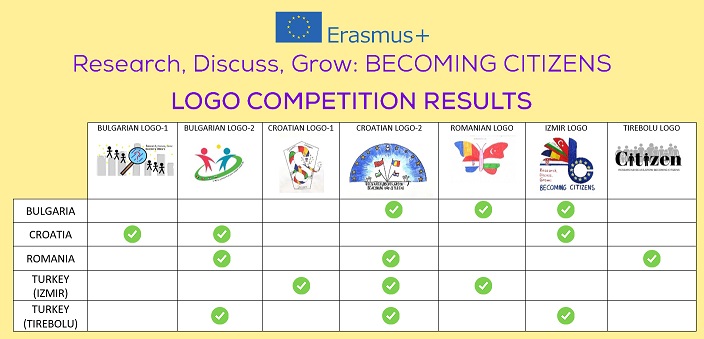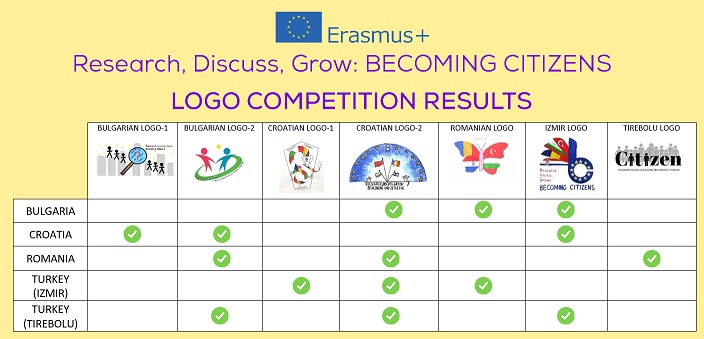 The winner logo was Croatian Logo-2. Voting was unanimous, all countries (naturally except for Croatia) voted for the elected logo.
The elected logo is here: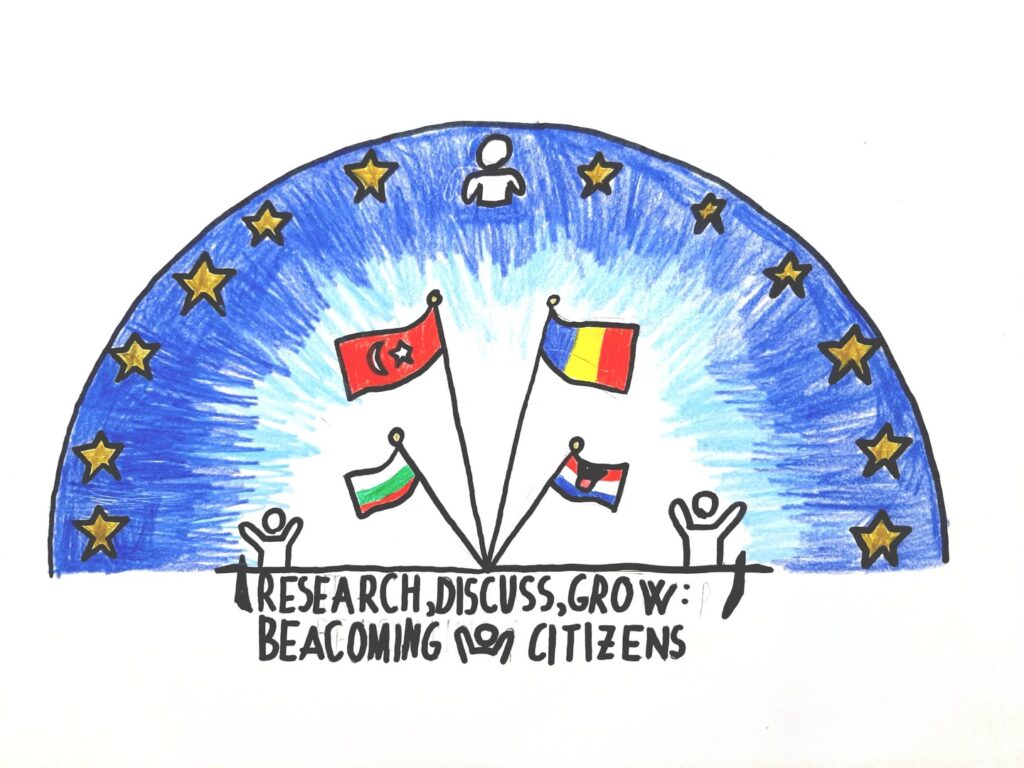 And digitalized version is here: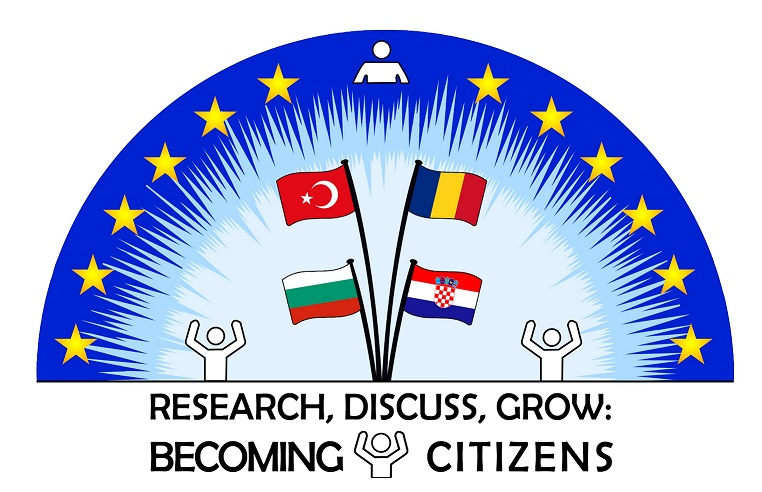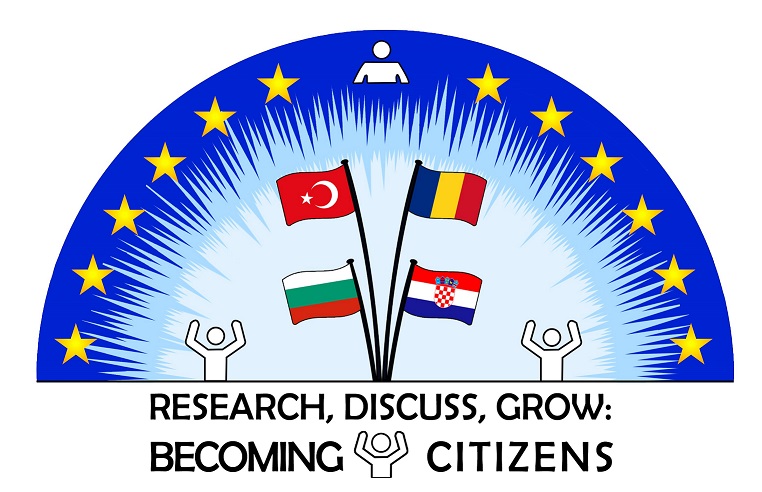 Other nominees were:
Text author: Ana Serenčeš